Moderator: xome
---
Posts: 20
Joined: Tue Dec 12, 2017 4:48 pm
Fascinating stuff. I'd never heard of Minoy before, I'll need to go through this.
---
same
"For the uninitiated, this is the guy who lives under your bed and creates soundtracks for your worst nightmares."
spot on description of what i am hearing.
not sure about the track titles tho hah
so you're going to have me murdered for not being your bf
---
You can buy the full discography for $15
---
cool!
had some of the intensity of someone like MB imvho, but more disburbed.
so you're going to have me murdered for not being your bf
---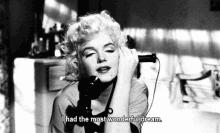 ---
Who is online
Users browsing this forum: No registered users and 3 guests