Moderator: xome
Anybody have a decent experimental Netlabel. So me and Princess Army Wedding Combat can release our split
---
Posts: 1946
Joined: Tue Nov 28, 2006 1:03 am
Location: Noise
Contact:
---
with some what of a following...
---
I have a split with Princess Army Wedding Combat
---
Posts: 713
Joined: Thu Jun 04, 2009 8:30 pm
Location: Longwood, FL
Contact:
Disfigured Robot Child / Princess Army Wedding Combat split? i'd take a listen and consider releasing it physically on Busey Teeth CDr if i like it.
---
i was about to suggest Joe tbh...
man, i should have a netlabel, maybe i'll ask emma for help...
---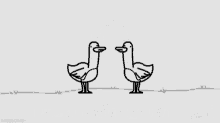 ---
Posts: 17
Joined: Mon May 21, 2018 4:53 pm
Contact:
if you have not found a label yet
you can send me the split to check it out
i do physical
love pawc
---
Aren't you looking for artists to put on a new net label? Lol
---
Who is online
Users browsing this forum: No registered users and 5 guests