Moderator: xome
Posts: 2117
Joined: Tue Apr 10, 2018 7:58 am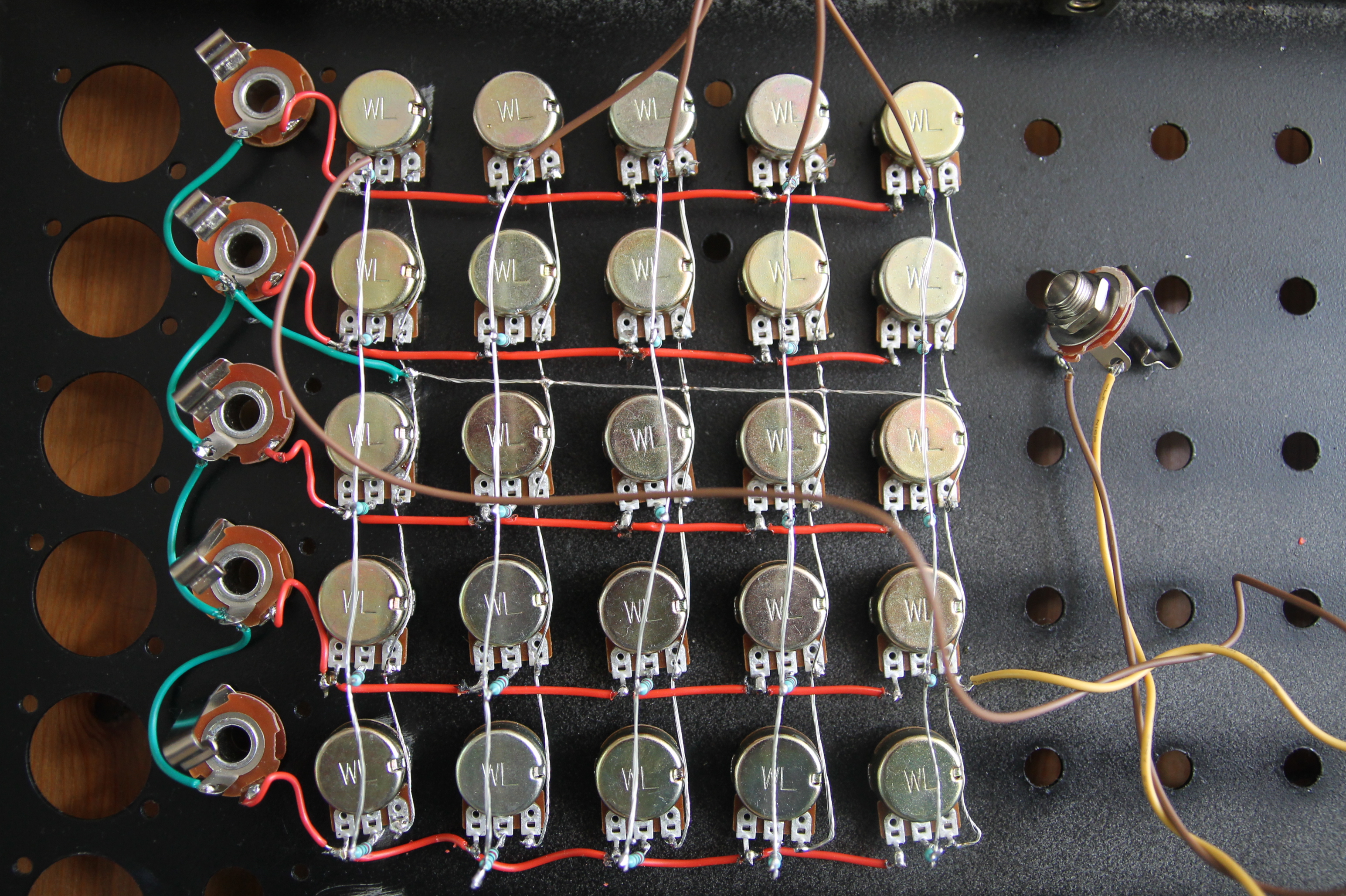 ---
---
Back in my youth I did work experience for an engineering firm that supplied the body shells for solid state logic mixing desks. Even had a tour of the SSL factory because they were just up the road in Oxford.

I am saying this because I once had great fun playing around with their matrix desk, and it would be pretty neat to be able to get my hands on one now....
www.snarerush.co.uk
100 paper copies / 32 black & white pages / electronic sounds of various strains
---
Posts: 2117
Joined: Tue Apr 10, 2018 7:58 am
have experience running/engineering control room that had MCI JH#? w/matrix console & 2" 24 MCI machine
Mac 7100 Digidesign ProTools rig was wired into that system for doing edits/mastering
yet that MCI trs "matrix mixer" is not the same as the "matrix mixer" concept people are talking about in this thread
https://www.proaudioeurope.com/info/spe ... 00-console
---
there is definitely a better way to do this but by the time i've waded thru all the forum threads of people arguing about KiCad development and found some script and figured out how to even use it i could have just done it manually. so i will
ignore the duplicated normal flags, i have some ideas about normalling something to the inputs, but obviously not all to the same point!
---
i hate you
---
Posts: 2837
Joined: Sat Nov 19, 2005 12:48 pm
Location: earth.
Contact:
That's a fun stage, let the Sokoban skills flow!
On a more serious note, if your components are numbered in a coherent manner laying that out will be a breeze, since your pots are points that are already defined.
---
if your components are numbered in a coherent manner
Big if
well they are not too bad. Shouldn't be that difficult
---
Today I demoted my original matrix mixer to unpowered again
Something broke ages ago, no longer mixing properly and one of the op amps was heating up alarmingly, but my crammed in stripboard was too messy to fix so I just cut it all out and reconnected it as a passive DC-coupled matrix again. Have it set up to split my main mixer send to various different places and it's working fine for now. Still going to build a new + improved buffered 12v one tho soon
---
www.snarerush.co.uk
100 paper copies / 32 black & white pages / electronic sounds of various strains
---
---
Posts: 121
Joined: Mon May 21, 2018 11:42 am
Ooooh
---
Who is online
Users browsing this forum: No registered users and 4 guests