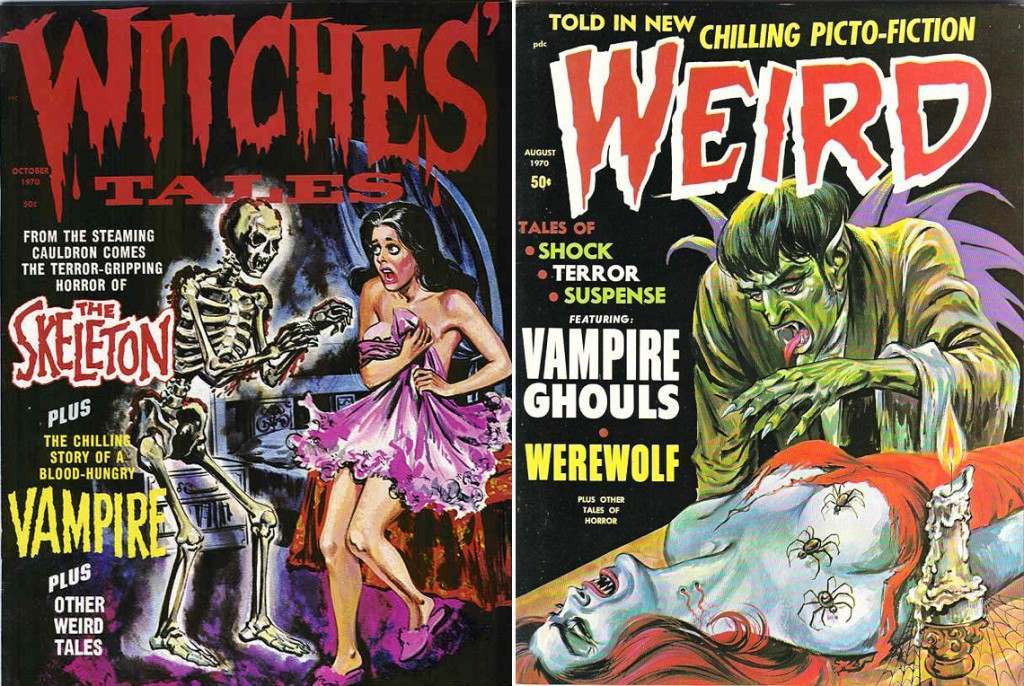 used to have some awesome insanely twisted horror comics that was repeatedly beaten brutally for...
would grab them back out of the trash... until they were burned
"The writing wasn't particularly good at Eerie, and the illustrations were pretty amateur (and often direct copies of 1950s comics); but what it lacked in skill, it made up for in chutzpa. Horror comics were taken to depths of depravity heretofore unheard of."
they were so fukt up that very likely spawned several sexual sadist serial killers....
because they were that completely over the top insanity
heavy sex death torture ghoul cannibalism overt blatant extreme
70s...
not for kids... not for "adults"
for serial killers only
https://en.wikipedia.org/wiki/Eerie_Publications
https://www.comics.org/series/13132/covers/