Moderator: xome
you get a meme
broadcasting from the post-internet wasteland
---
Posts: 5227
Joined: Wed Apr 01, 2009 11:55 am
---
the real fun is watching the creation of ANARCHOFASCISTS, directed top-down by world powers to stupid tools who claim education, THE END IS TRULY NEAR


broadcasting from the post-internet wasteland
---
broadcasting from the post-internet wasteland
---
this made me feel so good it debugged my dna

1:27 ftw


broadcasting from the post-internet wasteland
---
Posts: 1749
Joined: Wed Jun 13, 2018 2:01 pm
Curry County officials say a group sponsored by Jackson County-based Rogue Climate has admitted responsibility for the July 1 start of the nearly 400-acre Lobster Creek fire that cost more than $2 million to control.

When questioned by sheriff's investigators last week, the group told them that, "upon the advice of their attorney," they would not provide any detailed answers regarding how the fire started, Ward said.

"It was evident they attempted to extinguish the fire initially," Ward said, "… but deputies were only provided very basic information from a few campers on what they saw and the cause of the fire."

The group camped at the Lobster Creek site, which they called the Next Generation Climate Justice Action Camp, teaches youth how to protest on behalf of environmental justice, according to its website. It was hosted by the Civil Liberties Defense Center and Rogue Climate, both active environmental advocates. The weeklong camp has previously been held at Camp Latgawa, about 5 miles southwest of Fish Lake, east of Medford.

Some of the activities planned included how to plan and run environmental campaigns, media outreach skills, nonviolent protest planning, "decolonization" and "know-your-rights" trainings, according to a statement on the defense center's website.

It also says members support "movements that seek to dismantle the political and economic structures at the root of social inequality and environmental destruction," and provide litigation, education, legal and strategic resources for others interested in doing the same.

An art group — Signal Fire — was also slated to participate in the Lobster Creek event to teach participants how to make impactful art for protests.
wait... wut?
http://mailtribune.com/news/top-stories ... creek-fire
---
Posts: 1749
Joined: Wed Jun 13, 2018 2:01 pm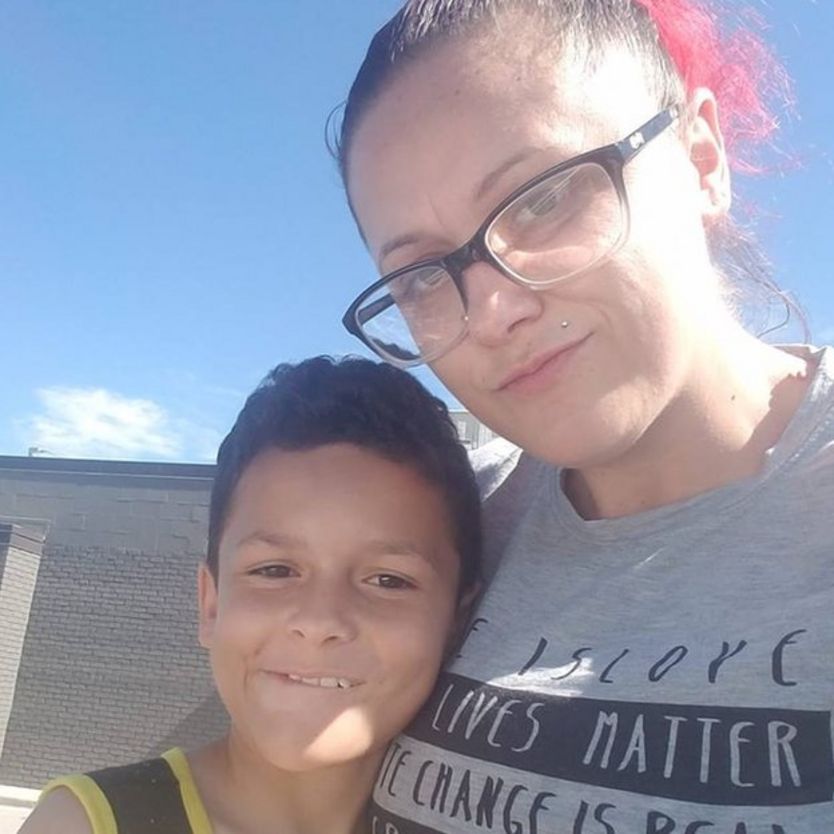 US mum's anguish over nine-year-old son's suicide

Ms Pierce said she blamed herself for his death, adding that her "heart was breaking every second".

"I feel responsible because I didn't see the pain in my baby's eyes. I should have just known. It's my fault, I didn't know."

Ms Pierce said Jamel had told her that he was gay over the summer. He had not planned to formally come out at school, but said he was "proud of who he was and he didn't mind telling people".
why is a nine year old allowed to act out sexually? i thought that was taboo? because he thinks he is gay its alright to broadcast his sexuality? the straight kids arent allowed to be sexual at school, or really anywhere else, there are even laws about it, so what the fuck is this shit?
the mother is right, its 100% her fault, she is too stupid to have kids, the right thing to do would be to take her to the veterinarian and have her put to sleep
this whole homo thing is really misunderstood, its just a sexual fantasy, an obsession, a dominance paradigm, its not the primary function of the sex equipment, which is of course to make babies, so letting kids self identify as gay is child abuse
---
Posts: 2081
Joined: Tue Apr 10, 2018 7:58 am
who yo daddy?
supposedly he lives in Aurora CO married to other woman & they have kids
well that just got him out of palimony
you can donate to him on gofundme
mo money! mo money! mo money! boyeez
https://www.gofundme.com/jamel-myles
https://www.gofundme.com/remembering-my-son-jamel-myles
wah crybaby by dunlop
the entire news cycle story is beyond pathetic
this is the mothers fault for letting him have fetish for dressing up in her dresses and high heels
story is filled with absolute stupidity
children are being imprinted w/sexual fetish as social norm
transvestites reading children fairy tales in schools
Obama the cocksucking crackhead(Kenya dig it!?)
who would do such a thing to western society
NAMBLA pedophiles maybe and those wanting to push total subversion
powers wanting to overthrow nations by completely weakening them internally
what's miscegenation?
suspect you can factor that into this equation also
He hung himself maybe he had fetish for that also
dumb bitch fucked up
in multiple ways
BLM t-shirt
yet MSM now has a hit story for their leftist sympathy agenda
oh noes we lost another future LGBTQ&sometimesY social media star
Last edited by
WhiteWarlock
on Wed Aug 29, 2018 1:19 pm, edited 1 time in total.
---
Posts: 2081
Joined: Tue Apr 10, 2018 7:58 am
Portland School Teachers Given "Social Justice" Guides – Praising Islam, Che Guevara, Black Panthers
Teachers in Portland Public Schools are being given a teaching guide called "Planning to Change The World – A Plan Book For Social Justice Teachers." At $18.00 a piece, with 3500 teachers, well, you can do the math to see how much money they're spending just on this planning book.
https://www.thegatewaypundit.com/2018/0 ... -panthers/
---
Posts: 2081
Joined: Tue Apr 10, 2018 7:58 am
---
Posts: 2081
Joined: Tue Apr 10, 2018 7:58 am
Good Fences Make Good Politics
Immigration and the Future of the West
By (((Eric Kaufmann)))
The rise of right-wing populism in the West is the story of our time. In the United States and western Europe, recent years have seen antiestablishment parties and candidates win unprecedented electoral victories by casting themselves as defenders of their nations against the twin threats posed by foreigners and a corrupt elite. The two major shocks to the international order in recent years—Brexit and the election of Donald Trump as U.S. president—were both manifestations of this larger trend.
The populist story is primarily one of culture and identity, in particular the fear among white voters across the West that their cultures and identities are under threat. The current populist wave began with the 2014 elections to the European Parliament, in which the Danish People's Party, France's National Front, and the UK Independence Party (UKIP), all right-wing populist parties, came in first in their respective countries—results driven in part by a significant increase, beginning in 2012, in the number of Afghans, Iraqis, and Syrians seeking asylum in the EU. Then came the 2015 migrant crisis, when more than one million immigrants and refugees, most of them Muslim, entered Europe.
The migrant crisis was a boon for right-wing populists. In 2015, Trump, then the Republican nominee for U.S. president, took a hard line on Syrian refugees and promised a "total and complete shutdown" of Muslim immigration. In 2016, Nigel Farage, the leader of UKIP, used a poster featuring a column of marching refugees to warn Britons what lay in store if they failed to leave the EU.
https://www.foreignaffairs.com/reviews/ ... pgtype=hpg
https://www.cfr.org/
https://en.wikipedia.org/wiki/Council_o ... _Relations
---
Who is online
Users browsing this forum: No registered users and 8 guests