Moderator: xome
Posts: 1
Joined: Tue Dec 05, 2017 5:26 pm
What are some of your favorite musicals, preferably ones using experimental/noise music? I think Dancer in The Dark is a great one. It uses many real life samples such as factory noises and train horns, which gives the music a very interesting feel. I mean all the music is made by Bjork, so that should give you an idea of what to expect. Are there any similar musicals that you guys want to discuss
---
I love high school musical
---
---
---
"The American Astronaut" (best ever black and white sci fi western musical) and "Stingray Sam" by Cory McAbee
---
I always love High School Musical. It's my one of my favorite musical
---
Posts: 2015
Joined: Tue Apr 10, 2018 7:58 am
Evil Dead: The Musical
Based on the horror film series of the same name, Evil Dead: The Musical differs from many other creepy musicals by simply being a hit. Following its Toronto debut in 2003, the musical has been produced nearly every year since on nearly every continent and continues to draw in audiences with its campy horror and humor. What isn't there to love about a quintet of college coeds dancing and singing with demons in the woods? The traditional gore, demon-chopping, and Ash humor that carry over from the film series are what make it both creepy and cherished among fans.
While purist fans of The Evil Dead may not appreciate the musical due to its loose interpretation of the original with skewed-together characters and plot lines, it remains one of the most popular horror musicals, touring in the United States and running as a beloved Ultimate 4-D Experience in Las Vegas.
---
Posts: 2015
Joined: Tue Apr 10, 2018 7:58 am
Repo! The Genetic Opera
Described as "Rocky Horror meets Blade Runner", Repo! The Genetic Opera is a comedy horror musical that, like many other productions on this list, flopped big time at the box office but was met with open arms by horde of cult film enthusiasts. Even without Paris Hilton's Razzie award-winning performance, Repo! The Genetic Opera is nothing short of twisted.
Built around the premise of a dystopian future where people can have their organ transplants repossessed after defaulting on payments, the musical is an obvious choice based on its murder and mayhem alone. But it gets even more screwed up: the dead bodies of the future aren't even immune to human depravity. Instead, they are ground up to create Zydrate, a powerful painkiller. Although a fan-favorite scene involving an opera singer's face falling off, surgical enhancements, poisonings, contracts written in blood, and a pretty epic impalement scene also help make the musical memorably disgusting.
---
Posts: 2015
Joined: Tue Apr 10, 2018 7:58 am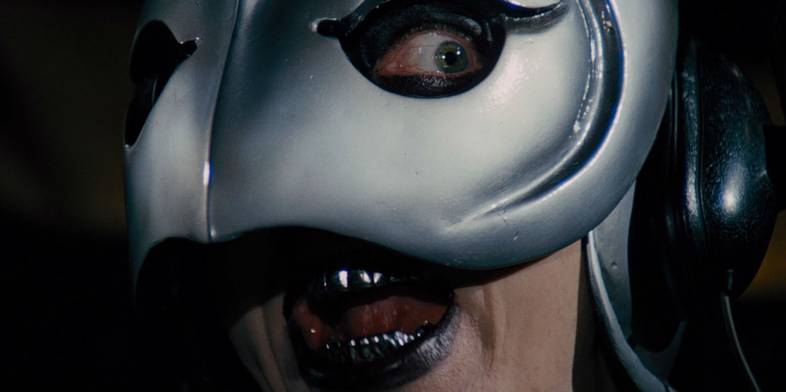 Phantom of the Paradise
Building on Phantom of the Opera, Phantom of the Paradise also takes pages from Faust and The Picture of Dorian Gray, creating a chilling horror musical that should have been more meaningful with that kind of parentage. Unfortunately, it missed the mark, flopping at the box office as well as among critics. Still, it's a very creepy musical that deserves mentioning. Between a satanic record producer, one of the grossest dental extractions ever recorded, burning, disfigurement, an electrocution, and a lot of stabbing, it is one of the most disturbing musicals ever made, even if it is wrapped up with a glittery bow. The movie has a decent cult following due to its bizarre imagery and music.
While the film itself fell flat, its soundtrack is one to remember, earning the movie both Academy Award and Golden Globe nominations. Even without a great plot, its visuals alone remain fodder for bad dreams.
---
---
Sweeney Todd the Demon Barber of Fleet Street for me.
Rebuilding Toyota Tacoma this summer. Haven't decided which
truck bump
er to get.
---
Who is online
Users browsing this forum: No registered users and 1 guest