Moderator: xome
Posts: 1656
Joined: Wed Jun 13, 2018 2:01 pm
melkobukva

wrote:

↑

Thu Oct 18, 2018 12:58 am

UAZ > LADA
---
At the moment, a Sonicsmith Squaver P1 audio-controlled synthesizer.
My name is Rufus, and that's the trufus.
---
Posts: 2012
Joined: Tue Apr 10, 2018 7:58 am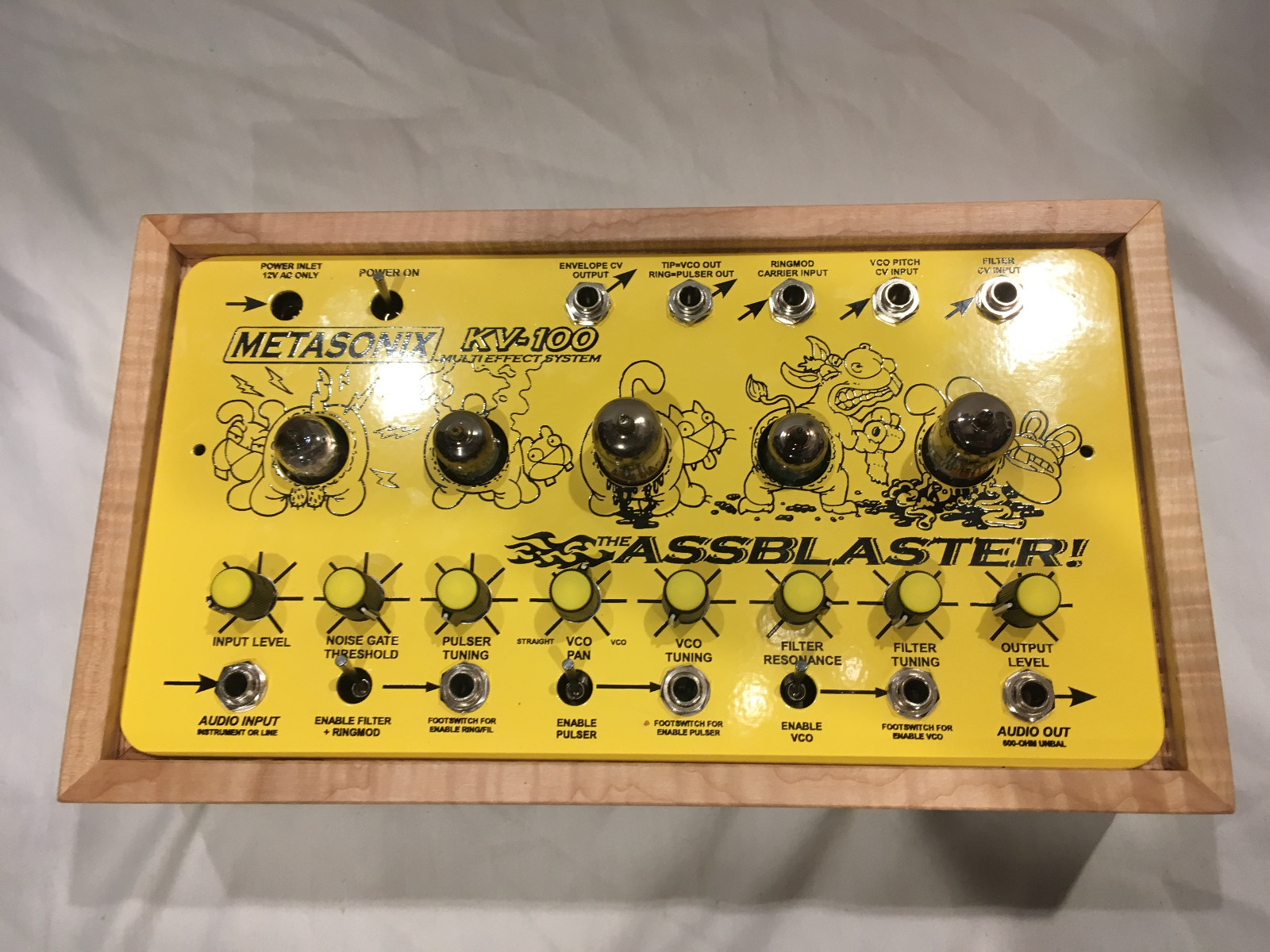 https://www.ebay.com/itm/Metasonix-KV-1 ... SwUalb32AE
---
Posts: 423
Joined: Thu Jan 04, 2018 6:35 pm
WhiteWarlock

wrote:

↑

Mon Oct 15, 2018 6:04 pm

Is the original Fireworx made in Denmark?
Yes, bought one last week, says 'made in Denmark' on the back panel.
---
Theres a lot of EarthQuaker Devices pedals id love to have vintage synthesizers. and other weird pedals like

Dimehead Electronics - Schumann PLL
Industrialectric - 4046-M
Fairfield Circuitry Meet Maudel
Catalinbread EchoRec Delay
Iron Ether - Frantabit
---
Posts: 96
Joined: Sun May 12, 2013 8:54 pm
Location: Florida
Everything is expensive when you're poor
---
Posts: 423
Joined: Thu Jan 04, 2018 6:35 pm

technically, not super expensive, but none are ever sold in my home country and the shipping costs are absurd
also this
again, not too pricey but not available anywhere
ps
when looking for mode machines thingy, stumbled upon this
holy shit holy shit holy shit
---
If you have or can get/build a bipolar 12V power supply (ie a eurorack power supply) the Doepfer Wasp module can easily be found 2nd hand for like £40 if you keep an eye out on ebay and the synth forums.
---
Posts: 423
Joined: Thu Jan 04, 2018 6:35 pm
thank you for the advice! i was already thinking about getting a doepfer mini case + their wasp filter + maybe some expert sleepers cv converters
another interesting option is
https://www.jaspersynth.co.uk/
---
Posts: 1842
Joined: Sat Feb 02, 2019 11:50 am
Location: i have no idea what's happened in my life!
---
Who closes the door when the bus driver gets o
f
f
?
I stand staring at me, his gaze hooded, his eyes close , and p
l
a
c
e my h
a
n
d and t
a
k
e
s her eyes f
r
o
m him.
*unzips world*
https://www.cleverbot.com/
well that's what i was thinking
unusual thread
---
A semi-modular drum/synth would be fucking lush for me right now.
Probably going to end up with a Korg Volca Kick though as its more in my price range.
---
Who is online
Users browsing this forum: No registered users and 4 guests