Moderator: xome
"With enough gain you can achieve anything." - C.Rochambeau
---
Posts: 713
Joined: Tue Apr 10, 2018 7:58 am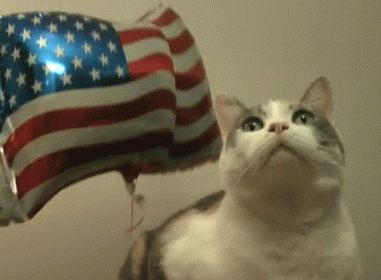 had this type of conversation recently with the cat
and they said:
"WTF!
When did "Supreme Court" and federal judges start getting appointed "for life"?
ultimate shyster dictator liars/lawyers should not have the "supreme" power of "nation"
destroying "the old republic" with their treasonous "agendas"
making up laws on the bench however they please
yet they can obviously be whacked with a pillow and bypass any autopsy
keeping with that "for life" claws filling positions for furthering "agendas"
hellbent upon destroying "national" Sovereignty
flooding with every possibly low IQ 3rd world shitbag
instantly giving them rights above & beyond founding families
Social Security benefits for life
free healthcare
free cash
free housing
top " benefits"
shamelessly increasing national debt to "globalist" banker overlords
politicians openly looting
on top of insider trading
without any type of accountability
they are shitting and pissing outside the box all over the house
and no one does anything...
STOP Being PUSSIES!"
... & eye was forced saying "your completely right..
most humans in this Republic are fucking idiots anymore...
that's been massive part of the insidious subversive Agenda
unleashed by enemies of the The Old Republic for 100+ years
hmmm
not my fault
BTW
you're all out of catnip"
---
"With enough gain you can achieve anything." - C.Rochambeau
---
Posts: 713
Joined: Tue Apr 10, 2018 7:58 am

Article III and the Courts

Our founders understood that judges who are able to apply the law freely and fairly are essential to the rule of law. The Constitution guarantees our rights on paper, but this would mean nothing without independent courts to protect them.

In our unique judicial system, courts are protected from the influence of other branches of government, as well as shifting popular opinion. This allows the judiciary to make decisions based on what is right under the law, without political or personal consequences.

The federal judiciary is defined and explained in Article III of the U.S. Constitution.

Article III of the U.S. Constitution

Section 1

The Judicial Power of the United States shall be vested in one supreme Court, and in such inferior Courts as the Congress may from time to time ordain and establish. The Judges, both of the supreme and inferior Courts, shall hold their Offices during good Behaviour, and shall, at stated Times, receive for their Services a Compensation, which shall not be diminished during their Continuance in Office.

Section 1 Explanation:

The power to interpret the law of the United States will be held by the U.S. Supreme Court, and the lower federal courts.

Inferior courts will be created by Congress from "time to time." The Constitution itself created only the Supreme Court, but allowed Congress to create other, inferior (lower) courts over time. Thus as the case load of the Supreme Court grew, Congress was able to create the lower federal courts.

Federal judges will hold office "during good behavior" and they shall receive "compensation" for their services.
Once they are appointed, federal judges remain in office during "good behavior." In effect, most federal judges serve a life term (since the Constitution does not state a time limit or number of years).
Once appointed, their salaries cannot be "diminished" or decreased. This protects the judges from being manipulated through their salary.
---
Good find for those unfamiliar with that case.

We had Civics and Government and American Political Process classes when I was going through school. For quite some time it has astonished me how little people know , how misguided and misinformed they are regarding the system of government in the US.
"With enough gain you can achieve anything." - C.Rochambeau
---
Posts: 713
Joined: Tue Apr 10, 2018 7:58 am
How about less demogoguery?
"Big Government" has become total "kabal" criminal syndicate
it's been long ass time since took any "Academia" courses on the subject
Constitution/Civics/Politics
suspect none of it is considered "mandatory requirements" anymore for some "DUMB" reason
yet it's not hard for the average real citizen seeing where this is headed
& why
How about Public Polygraphs & PissTests for Politicians?
Lying to the public has been official policy for so long
they need being held "accountable" for actions
not given an "Above the Laws" elite status
and issued Platnum Goldman-Sachs Monopoly "Get out of jail FREE!" card
---
Who is online
Users browsing this forum: No registered users and 9 guests